WOBI on Relationship Management
Learn to navigate tough conversations and transform your workplace dynamics with expert Amy Gallo. As an authority on conflict resolution, communication, and relationship management, she will share a proven framework for cultivating psychological safety and building strong relationships to drive excellence and create a culture of collaboration, inclusion and connection.
Amy Gallo's work is focused on teaching leaders evidence-based frameworks that improve relationships and drive excellence at work. She has emerged as a powerful new voice on topics of conflict resolution, communication and workplace dynamics. Contributing Editor at the Harvard Business Review and author of Getting Along: How to Work with Anyone (Even Difficult People), Gallo is an authority on managing conflict in remote settings, how teams can have ""smart fights," navigating power dynamics, gender at work and more. A graduate of both Brown and Yale University, Gallo taught at Brown and is also on the faculty of the Emotional Intelligence Coaching Certification program, recently launched by Daniel Goleman, author of Emotional Intelligence.
Learning Objectives
Build positive relationships at work by developing your communication skills and emotional intelligence
Strengthen your interpersonal resilience with effective strategies to handle challenging emotions and conversations
Learn to manage conflicts through practical skills to embrace healthy disagreements and foster collaboration
Who is it for?
Team leaders looking to develop their interpersonal skills for dealing with difficult coworkers
Executives seeking to strengthen their interpersonal resilience and leadership skills through relationship management
Managers who want to learn practical ways of dealing with conflict and disagreement at the workplace
90 min
RELATIONSHIP MANAGEMENT
Master tough conversations: Communicate effectively in challenging situations
Cultivate psychological safety: Create a diverse, inclusive, and productive workplace
Navigate conflicts: Develop a framework for productive resolution of disagreements
Build strong relationships: Foster a culture of collaboration and connection for better work quality
Handle difficult people: Transform the relationship with challenging individuals to improve workplace dynamics
"We often tell people the goals we want them to achieve, the targets they need to reach, but we don't describe how we actually want them to interact with their colleagues."
Included with your Registration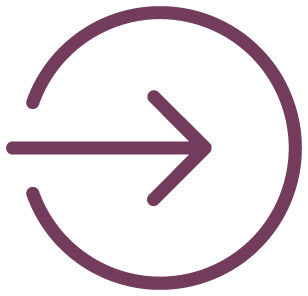 Access to the On Demand content for 30 days.
Written overview of key learnings from each session.

All sessions available in English, Spanish and Italian.

THE IDEAL LEARNING EXPERIENCE FOR ANY TEAM!
If you have any question, want more information regarding packs of more than 10 tickets or sponsorships, contact us.
Download the brochure for
WOBI on Strategy & Management
*Country from which you will receive our communications
Subscribe for free to our monthly newsletter for exclusive content and the latest news about WOBI's world-class learning programs