WOBI on
Leading Innovation
Learn how to reshape your thinking and gain deep insights into creating an innovative culture with Daniel Lamarre, former President and CEO of Cirque du Soleil. In this Masterclass, you will get a unique perspective on how to make an extraordinary impact within your organization through disruptive creativity, clear purpose, and entrepreneurial audacity.
Daniel Lamarre is the Executive Vice-Chairman of the Board of Cirque du Soleil, a position he took after serving for nearly two decades as the circus and entertainment company's President and CEO. Cirque du Soleil Entertainment Group is long established as one of the world's most respected creative organizations. Now in its fourth decade, Cirque du Soleil has expanded in a wide range of creative endeavors ranging from movies to apparel and from boutiques to nightclubs. But the essence of what the company does has stayed constant: invoking the imagination, provoking the senses and evoking the emotions of people around the world. Lamarre is also the author of Balancing Acts: Unleashing the Power of Creativity in Your Life and Work, which describes how others can unleash Cirque's creative management techniques, even if they're not in the business of clowns and acrobats.
Learning Objectives
Challenge your personal and professional boundaries and nurture creativity to become an innovative leader
Rethink your innovation strategies to transform your organization without losing the essence of its core values
Build a creative environment and stimulate inventiveness to propel your organization to new heights
Who is it for?
Executives willing to create and sustain a corporate culture fueled by innovation and creativity
Leaders wanting to implement innovative strategies to enhance commitment and cutting-edge thinking in challenging times
Teams looking to improve creativity and collaboration for better results
LEADING INNOVATION
Unlock the power of creativity: Learn why it's important, overcome barriers to creativity, and unleash your innovative thinking
Invest in creativity: Open your business and mind to new possibilities, embrace Applied R&D and fuel innovation
Cultivating innovation and talent among your people in order to help your company reach new horizons
Foster a creative environment: Spark inventiveness, tap into boundless creativity and propel your organization to greater success
"Status quo is not an option. You have to involve every day and all the time in order to distance your competitors"
Included with your Registration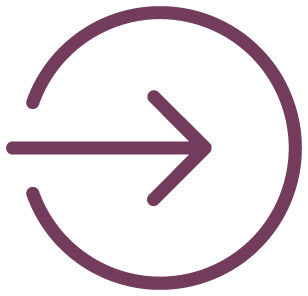 Access to the On Demand content for 30 days.
Written overview of key learnings from each session.

All sessions available in English, Spanish and Italian.

THE IDEAL LEARNING EXPERIENCE FOR ANY TEAM!
If you have any question, want more information regarding packs of more than 10 tickets or sponsorships, contact us.
Download the brochure for
WOBI on Leading Innovation
*Country from which you will receive our communications
Subscribe for free to our monthly newsletter for exclusive content and the latest news about WOBI's world-class learning programs