Join award-winning marketer Marcus Collins to master the art of leveraging cultural trends to create effective marketing campaigns that drive customer demand. Don't miss out on Marcus' unique insights on how to make meaningful connections with customers, build brand loyalty, and maximize lifetime value
As the Chief Strategy Officer at Wieden+Kennedy New York, and a marketing professor at the Ross School of Business, University of Michigan, Marcus Collins bridges the academic-practitioner gap for blue-chip brands and startups alike. Over the course of his career, Collins has developed a practice for creating culturally contagious ideas that inspire people to take action. His acclaimed book For The Culture: The Power Behind What We Buy, What We Do, and Who We Want to Be examines the influence of culture on consumption and unpacks how everyone from marketers to activists can leverage culture to get people to take action. He is a recipient of Advertising Age's 40 Under 40 award and Crain's Business' 40 Under 40 award, and a recent inductee into the American Advertising Federation's Advertising Hall of Achievement.
Learning Objectives
Gain a profound understanding of culture's impact on consumer behavior
Develop successful brand strategies by connecting with your customer and leveraging cultural trends
Create sustainable marketing campaigns with a long-lasting impact by effectively engaging with communities
Who is it for?
Executives looking to leverage their brand strategies through a deeper cultural awareness
Leaders who want to establish meaningful connections with their customers and audience
Marketers seeking practical insights on creating marketing campaigns that inspire collective action
BRAND STRATEGY
Building a strong brand: Align your brand with customers' values, identity, core beliefs, and operating systems to create a brand that transcends
Igniting brand demand: Utilize culture to develop impactful marketing campaigns and drive customer engagement
Making meaningful connections with customers: Embrace cultural nuances to foster brand love and establish genuine connections
Leading culture instead of following trends: Leverage the interplay between culture, and consumption to resonate with customers at a deeper level and maximize lifetime value
"The ones who lead culture tend to be more successful than those who follow trends."
Included with your Registration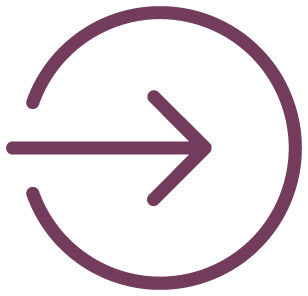 Access to the On Demand content for 30 days.
Written overview of key learnings from each session.

All sessions available in English, Spanish and Italian.

THE IDEAL LEARNING EXPERIENCE FOR ANY TEAM!
If you have any question, want more information regarding packs of more than 10 tickets or sponsorships, contact us.
Download the brochure for
WOBI on Strategy & Management
*Country from which you will receive our communications
Subscribe for free to our monthly newsletter for exclusive content and the latest news about WOBI's world-class learning programs