How to strategically align your teams to achieve a common goal
How to lead team regeneration by identifying and developing the right team players
The leader's role in building a healthy organization
Executive teams wanting to build and maintain a healthy organization
Leaders focused on strengthening and transforming team performance
Managers looking for practical approaches for engaging employees in order to maximize their potential
SESSION 1

–

2 hours

01 LEADING TEAM REGENERATION

IDENTIFYING THE IDEAL TEAM PLAYER

Three indispensable virtues that make some people better team players than others
Transforming good team players into invaluable team members
Easy-to-use tools for identifying and hiring ideal team players

WORKING GENIUS

Genius – Competency – Frustration. Where do you work?
Reaching individual and combined potential by tapping into geniuses at the office and in our meetings
Living free of personal guilt and judgement of others

THE FIVE DYSFUNCTIONS OF A TEAM

The root causes of politics and why even the best teams struggle
How leaders can identify and cure team dysfunction
Courage, discipline, and high-performing teams

SESSION 2

–

2 hours

02 LEADING A HEALTHY ORGANIZATION

UNDERSTANDING ORGANIZATIONAL HEALTH

Why being smart is overrated
The multiplying effect of being healthy
The disciplines an organization must live out to become healthy

SIX CRITICAL LEADERSHIP QUESTIONS

The frustrating thing about alignment
What a company really rallies around. Hint…it's not a mission statement
Taking action on clarity. Are we all rowing together?

UNDERSTANDING YOUR LEADERSHIP MOTIVE

Reward-centered and responsibility-centered leadership
What's your leadership motive and how can you be sure?
The best CEO I ever knew
How to strategically align your teams to achieve a common goal
How to lead team regeneration by identifying and developing the right team players
The leader's role in building a healthy organization
Executive teams wanting to build and maintain a healthy organization
Leaders focused on strengthening and transforming team performance
Managers looking for practical approaches for engaging employees in order to maximize their potential
SESSION 1

–

2 Hours
LEADING TEAM REGENERATION
IDENTIFYING THE IDEAL TEAM PLAYER
Three indispensable virtues that make some people better team players than others
Transforming good team players into invaluable team members
Easy-to-use tools for identifying and hiring ideal team players
WORKING GENIUS
Genius – Competency – Frustration. Where do you work?
Reaching individual and combined potential by tapping into geniuses at the office and in our meetings
Living free of personal guilt and judgement of others
THE FIVE DYSFUNCTIONS OF A TEAM
The root causes of politics and why even the best teams struggle
How leaders can identify and cure team dysfunction
Courage, discipline, and high-performing teams
SESSION 2 –

2 Hours
LEADING A HEALTHY ORGANIZATION
UNDERSTANDING ORGANIZATIONAL HEALTH
Why being smart is overrated
The multiplying effect of being healthy
The disciplines an organization must live out to become healthy
SIX CRITICAL LEADERSHIP QUESTIONS
The frustrating thing about alignment
What a company really rallies around. Hint…it's not a mission statement
Taking action on clarity. Are we all rowing together?
UNDERSTANDING YOUR LEADERSHIP MOTIVE
Reward-centered and responsibility-centered leadership
What's your leadership motive and how can you be sure?
The best CEO I ever knew
"Leaders who can identify, hire, and cultivate employees who are humble, hungry, and smart will have a serious advantage over those who cannot."
Included with your Registration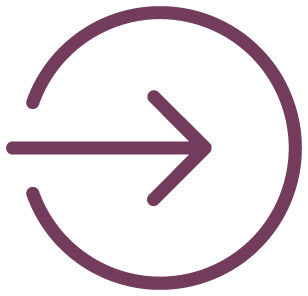 Access to the On Demand content for 30 days.
Written overview of key learnings from each session.

All sessions available in English, Spanish, Italian and Portuguese.

THE IDEAL LEARNING EXPERIENCE FOR ANY TEAM!
If you have any question, want more information regarding packs of more than 10 tickets or sponsorships, contact us.
Download the brochure for
WOBI on Leadership
*Country from which you will receive our communications
Subscribe for free to our monthly newsletter for exclusive content and the latest news about WOBI's world-class learning programs 
Subscribe for free to our monthly newsletter for exclusive content and the latest news about WOBI's world-class learning programs