WOBI on
Leading a Diverse and Equitable Organization
Join Modupe Akinola, a renowned authority on organizational performance and diversity, in this Masterclass to boost your workplace's competitive edge. Learn how to motivate and inspire diverse teams, harness overlooked talent, and develop tools to enhance well-being.
Modupe Akinola is a leading authority on organizational performance and diversity, and an Associate Professor of Management at Columbia Business School. Her research on stress and discrimination has been published in numerous academic journals and media outlets, including The New York Times, Forbes, and The Economist. Akinola has received several awards, including the Rising Star Award from the Association for Psychological Science and the Best Paper Award from the Academy of Management Journal. She advises leaders on managing stress, diversity, equity, inclusion initiatives and women's leadership. Before becoming an academic, Akinola was the Head of Diversity at Bain & Co., where she contributed to the organization's recruitment and retention framework for people of color. She earned her Ph.D. in organizational behavior from Harvard.
Learning Objectives
Learn how to create inclusive and equitable organizational environments that can reduce stress and increase well-being
Explore the role of leadership in promoting diversity and inclusion, and learn how to lead with empathy, authenticity, and a commitment to equity
Gain insights into what it means to be an inspirational leader of diverse and inclusive organizations
Who is it for?
Leaders who want to inspire others by creating a culture of respect, reducing stress, and attracting diverse talent
HR professionals looking to address biases in hiring, and harness overlooked talent and potential
Managers seeking to boost performance by fostering an inclusive workplace culture
90 min
LEADING A DIVERSE AND EQUITABLE ORGANIZATION
How to motivate, enable, and integrate individuals towards shared purpose
Addressing diversity dynamics to identify and harness overlooked talent and potential
What it takes to cultivate cognizance, curiosity, and cultural intelligence in your organization
Building businesses that increase employees' productivity, enhance their creativity, and improve health outcomes
"We can change our behavior when we're more aware that our behavior is being influenced by stereotypes."
Included with your Registration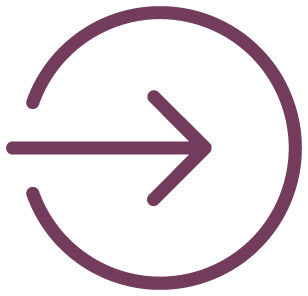 Access to the On Demand content for 30 days.
Written overview of key learnings from each session.

All sessions available in English, Spanish and Italian.

THE IDEAL LEARNING EXPERIENCE FOR ANY TEAM!
If you have any question, want more information regarding packs of more than 10 tickets or sponsorships, contact us.
Download the brochure for
WOBI on Strategy & Management
*Country from which you will receive our communications
Subscribe for free to our monthly newsletter for exclusive content and the latest news about WOBI's world-class learning programs