WOBI on Authentic Leadership
What are the features that model great leaders? How to become an extraordinary coach? Why to integrate the different areas in your life to be an authentic leader? The Executive Fellow at Harvard Business School and Former Chair & CEO of Medtronic, Bill George, answers these questions and many more in this digital masterclass. Take the chance to understand where leadership is heading to and start to work towards being the person that makes a difference in the world.
A visionary leadership thinker and practitioner, Bill George is the former chair & CEO of Medtronic and an Executive Fellow at Harvard Business School (HBS). He is the author of mind-opening books such as 7 Lessons for Leading in Crisis and Authentic Leadership. In his last title, True North: Emerging Leaders edition, he challenges emerging leaders to lead their organizations authentically through never-ending crises.
As CEO of Medtronic, one of the world's leading technology and medical device companies, the company's market capitalization grew from $1.1 billion to $60 billion, averaging 35 percent growth per year. He has been on the board of directors of well-known companies such as Goldman Sachs, Target, The Mayo Clinic, Novartis, ExxonMobil and World Economic Forum USA, and has served in the U.S. Department of Defense.
George received the 2014 Bower Award for Business Leadership and was elected to the National Academy of Engineering in 2012. Also, he has been named one of the Top 25 Business Leaders of the Past 25 Years by PBS, Executive of the Year by Academy of Management, and Director of the Year by National Association of Corporate Directors.
Learning Objectives
Create your own Personal Leadership Development Plan by defining your values, understanding your motivations and building a support team
Find your leadership purpose to make a positive difference in your company
Discover the necessary coaching skills to inspire your team and become a leader of leaders
Who is it for?
Executives looking to create a deeper and more meaningful impact within their organization
Team leaders looking for practical guidelines to motivate and inspire their people
Emerging leaders looking to develop their own leadership purpose and direction
WEDNESDAY APRIL 26     
90 min
AUTHENTIC LEADERSHIP
Identifying and sustaining your True North: Know who you are, lead with purpose and link it to your organization's culture
Becoming a leader of leaders: The rise of the the leader as coach
Presenting the "I to We Journey": How great leaders serve, inspire and help others
Moral leadership: Why it's important to lead with ethics and follow your Internal Moral Compass
"Authentic leaders genuinely desire to serve others through their leadership. They are more interested in empowering the people they lead to make a difference than they are in power, money, or prestige for themselves"
Included with your Registration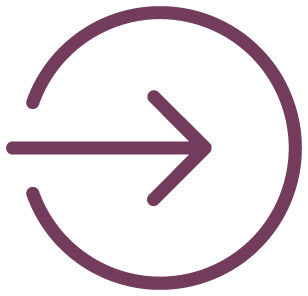 Access to the On Demand content for 30 days.
Written overview of key learnings from each session.

All sessions available in English, Spanish and Italian.

THE IDEAL LEARNING EXPERIENCE FOR ANY TEAM!
If you have any question, want more information regarding packs of more than 10 tickets or sponsorships, contact us.
Download the brochure for
WOBI on Strategy & Management
*Country from which you will receive our communications
Subscribe for free to our monthly newsletter for exclusive content and the latest news about WOBI's world-class learning programs