Uri Levine is a passionate entrepreneur and disruptor, a two-time 'unicorn' builder (Duocorn), and author of Fall in Love with the Problem, Not the Solution – A Handbook for Entrepreneurs. He is co-founder of Waze, the world's largest community-based driving traffic and navigation app, which was acquired by Google for $1.1 billion in 2013, and former investor and board member in Moovit, 'Waze of public transportation' – which was acquired by Intel for $1 Billion in 2020. Levine heads the "The Founders Kitchen", a company-builder fund and among his startups are Pontera, FairFly, Refundit, and SeeTree. Levine's vision in building startups is to disrupt inefficient markets and improve under-functioning services, focusing on solving BIG problems and saving consumers time and money while empowering them and changing the world for the better.
Learning Objectives
Learn to think outside the box to come up with new ideas that can potentially revolutionize the market
Overcome the fear of failure, commit to your ideas and work to find solutions that create value
How the values of entrepreneurship and intrapreneurship can drive value and growth in your company
Who is it for?
Leaders responsible for driving innovation within their company
Executives focused on fostering creativity and enabling transformation
Individuals with disruptive ideas looking for tools to put them into practice effectively
What it takes to discover and take advantage of new market opportunities
Falling in love with the problem, not the solution: why this is such an important – and often difficult – distinction to make
Failing fast and moving on: how to build this capacity into every organizational culture
Keys to executing effectively on new ideas
The most common mistakes leaders make when driving growth and transformation
"It's guaranteed that you're creating value because you're solving a problem. If you start with the solution, you might be building something that no one cares about"
Included with your Registration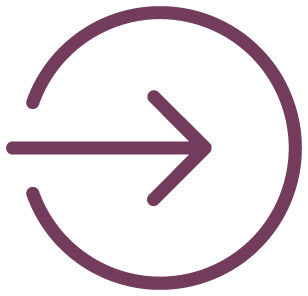 Access to the On Demand content for 30 days.
Written overview of key learnings from each session.

All sessions available in English, Spanish and Italian.

THE IDEAL LEARNING EXPERIENCE FOR ANY TEAM!
If you have any question, want more information regarding packs of more than 10 tickets or sponsorships, contact us.
Download the brochure for
WOBI on Strategy & Management
*Country from which you will receive our communications
Subscribe for free to our monthly newsletter for exclusive content and the latest news about WOBI's world-class learning programs