WOBI on
Blockchain in Business
Alex Tapscott is one of the world's leading experts on the impact of emerging technologies such as blockchain and cryptocurrencies on business and society. He is the co-author (with Don Tapscott) of the critically acclaimed non-fiction best-seller, Blockchain Revolution: How the Technology Behind Bitcoin is Changing Money Business and the World. His newest book, Digital Asset Revolution, is a guide to better understanding the fast-changing world of peer-to-peer marketplaces and the open economic systems that support new digital assets like NFTs, CBDCs, stablecoins, crypto derivatives, and more. In 2017, Alex co-founded the Blockchain Research Institute, a multi-million-dollar think-tank that is investigating blockchain strategies, opportunities and use-cases.
"
Learning Objectives
Understand conflicts and tensions arising from the clash between traditional industrial capitalism and the emerging digital economy
Explore the substantial influence of blockchain technology on businesses and the global economy
Identify opportunities for blockchain to transform business processes and enhance efficiency, trust, and security
Who is it for?
Leaders responsible for driving innovation within their company
Executives focused on enabling digital transformation
Managers willing to adopt blockchain technology
BLOCKCHAIN IN BUSINESS
Explore the impact of the internet on corporations, including their structure, dynamics, and potential for transformation
Examine the transformative potential of blockchain technology and its implications for businesses and the global economy
Assess the benefits and risks of adopting blockchain technology in your organization, identifying strategic opportunities in a rapidly evolving business landscape
Gain actionable insights into the practical approaches that businesses can adopt to harness the full potential of blockchain technology
"History tells us that technology not only disrupts industries but also can eliminate them altogether."
Included with your Registration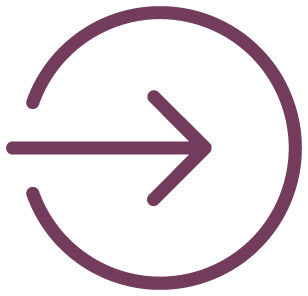 Access to the On Demand content for 30 days.
Written overview of key learnings from each session.

All sessions available in English, Spanish and Italian.

THE IDEAL LEARNING EXPERIENCE FOR ANY TEAM!
If you have any question, want more information regarding packs of more than 10 tickets or sponsorships, contact us.
Download the brochure for
WOBI on Blockchain in Business
*Country from which you will receive our communications
Subscribe for free to our monthly newsletter for exclusive content and the latest news about WOBI's world-class learning programs